Napa is considered by many to be the mecca for foodies, and I would tend to agree with them. To live like a local though, you need to know which are which, and so I decided that with the start of the basketball season, I would give out some of my own awards to some of my favorite restaurants.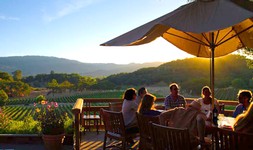 Rookie of the Year goes to a restaurant that is new on the block and has taken the town by storm. Located on the corner of first and Main street, Basalt has attracted many high regards for their wonderful food, fun cocktails and great atmosphere, after eating there a couple of times I think that it deserves all of that praise.
6th man of the Year goes to the restaurant Farmstead, like any good 6th man this restaurant does not get all of the big hype from the press, but works hard behind the scenes and is an integral part to the foodie scene in Napa with less fanfare then some of the main attractions. I have eaten everything off this menu and have always had a great meal! Chef Stephen Barber is a wizard with any sort of game or fish dish, with big hearty portions and tons of flavor in every single bite. Located in St. Helena, it is worth the drive even from Napa.
Comeback Player of the Year goes to Lucy's, despite a change in ownership and chef they have not lost a step. Located in the Bardessono hotel this restaurant can fly under the radar but the fresh food and amazing ambiance makes this restaurant a homerun. Look out next year this restaurant is a potential to win the MVP award.
Defensive Player of the Year goes to Grace's Table not on the main road and maybe not the first restaurant that comes to mind for most people, but it is a big part of what makes the Napa food scene so amazing. Michelin rated, this little restaurant on the corner brings down the house with amazing food at a great price with a warm and comfortable setting.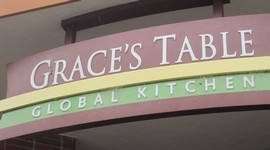 Coach of the Year is for Redd/ ReddWood, and really for chef Richard Reddington, who is the mastermind behind these two amazing restaurants, both located in the town of Yountville. Different styles and cuisine, but same great service, wonderful atmosphere, and food I promise you will always remember.
MVP– Ad Hoc. I think that there is a lot of great food throughout the valley, but dollar for dollar Ad Hoc is by far the best. I am not sure if it is the pre fixed menu, that everything is served family style, or because the portions never leave you hungry, either way, there are too many great things to choose from when it comes to why I think Ad Hoc is the real MVP of the food scene in Napa.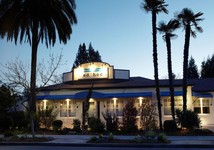 Local food awards from a local himself.